Set up your blog… right!
Start with the Right Foundation
Showcase Your Work
and Build Your Platform with Confidence.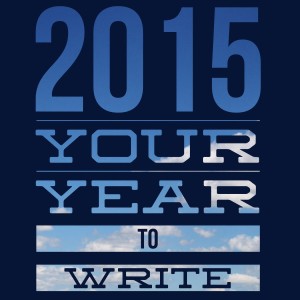 Over the next few weeks, I'm releasing a series of blog posts about setting up your WordPress site, starting from scratch. If we haven't met, you can read more about me on this site or here.
---
2015 is your year to write.
So you're a writer or a business owner and you need a blog? Maybe you've tried setting up a site and ended up not using it, or maybe you've got a great idea and lots to say but no idea where to start.
It's a complex process, everyone says it's simple, but there's a lot to it and if you haven't done it before it can be intimidating and confusing.
That's why you're here. I decided to write about the process of setting up WordPress just as if I were talking to a friend, I hope that's you! Instead of eye glazing tutorials that assume you already know things you don't know you need to know, we're starting from scratch and filling in the why.
Who This Series is For
This series is for writers, bloggers, business owners and other people who have something to say and want a place online where they can publish their work. It's for those who want to build a platform. It's for you if you want to control your own website. And if you've never done it before, this is definitely for you.
Have you found yourself wanting to and needing to get things started with your own blog and just don't know where to start?
Are you afraid of making the wrong choice and being stuck with something you don't like?
Do you just get frustrated and quit before getting your site going?
Do you wish someone would just tell you what to do?
If you answered Yes, it's time to get started.
Here's how it works: Two or three times a week, through the end of the year, I'll release a new post in the series. Each one will cover, in depth the steps you need to take to set up your own self-hosted WordPress blog. When we're done, you'll also have a better understanding of how things work in WordPress, and how to avoid common pitfalls, so you can spend more time on  important things like writing, or your business.
Here's a look at some of the things we'll cover together:
What you must have to begin
Domain Names and Registrars
Web Hosting
Nameservers
Installing WordPress
Organizing Your Site
Themes – Making Your Site Look Good
Widgets – What the heck are they?
Plugins and Putting Them to Work for You
SEO – What is it and why does it matter
Formatting Text
Working with Images
CSS and HTML – Knowing a bit can go a long way
Social Media
Building a List – aka mailing lists. You've heard it, what does it mean, exactly?
Measuring Things (Statistics, Analytics and What's Happening on Your Site)
Protecting Your Site – Security
Taking Care of Your Site  (Backups, Updates)
If you're ready to start your own blog, or you've recently started one but have gotten stuck, or you just want to see if there's anything you might have missed, this is for you. I hope you'll join me and get your site out there!
This program has temporarily been closed.