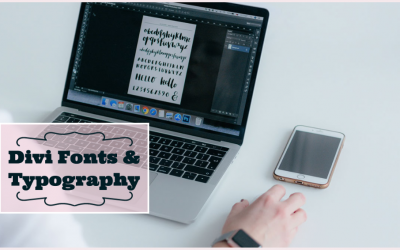 One way to set your site apart from others is through your choice of fonts. Fonts say a lot about your personality, don't they? Did you know that Divi has Google Fonts baked right in? The Divi Theme customizer makes it so easy to assign the Google fonts you want to...
read more
Sign Up for Tips and Resources
Building a website shouldn't mean frustration. Get regular tips and tricks so you can navigate your way to a productive website.